BASEMENT DEVELOPMENTS
WE RENOVATE SO YOU CAN FEEL GREAT!
MSL Projects & Design Inc. wants to help you turn your vision into reality! We provide expert renovation services such as framing, drywalling, flooring, fine finishing, painting and so much more. Your project is our passion. We can transform your basement into a recreation room, home gym, man cave, home business, extra bedrooms for guests, or play space for the kids. Our knowledge of design and our willingness to work hand-in-hand with the homeowner will ensure that your basement becomes a space that you can enjoy in your home.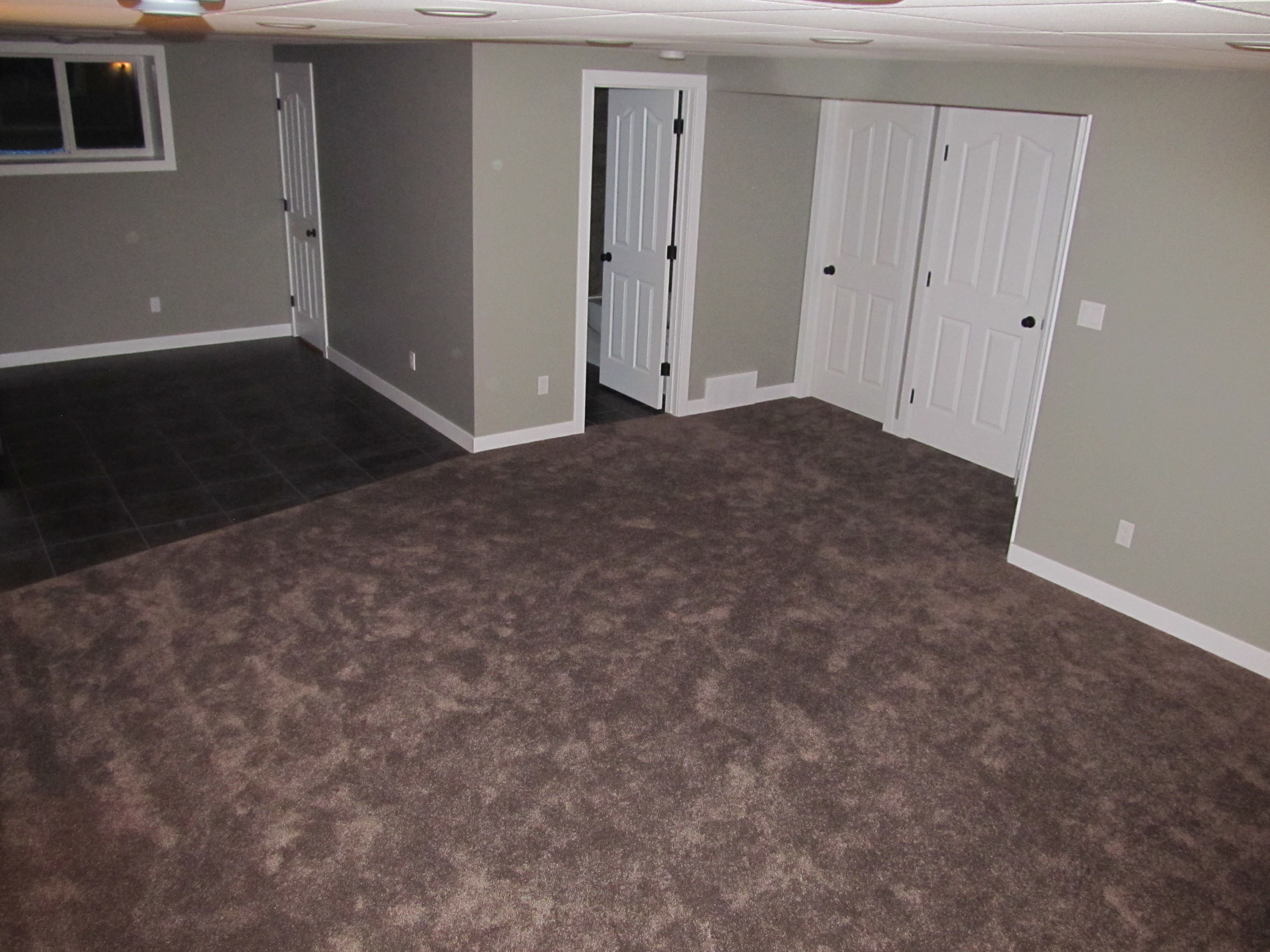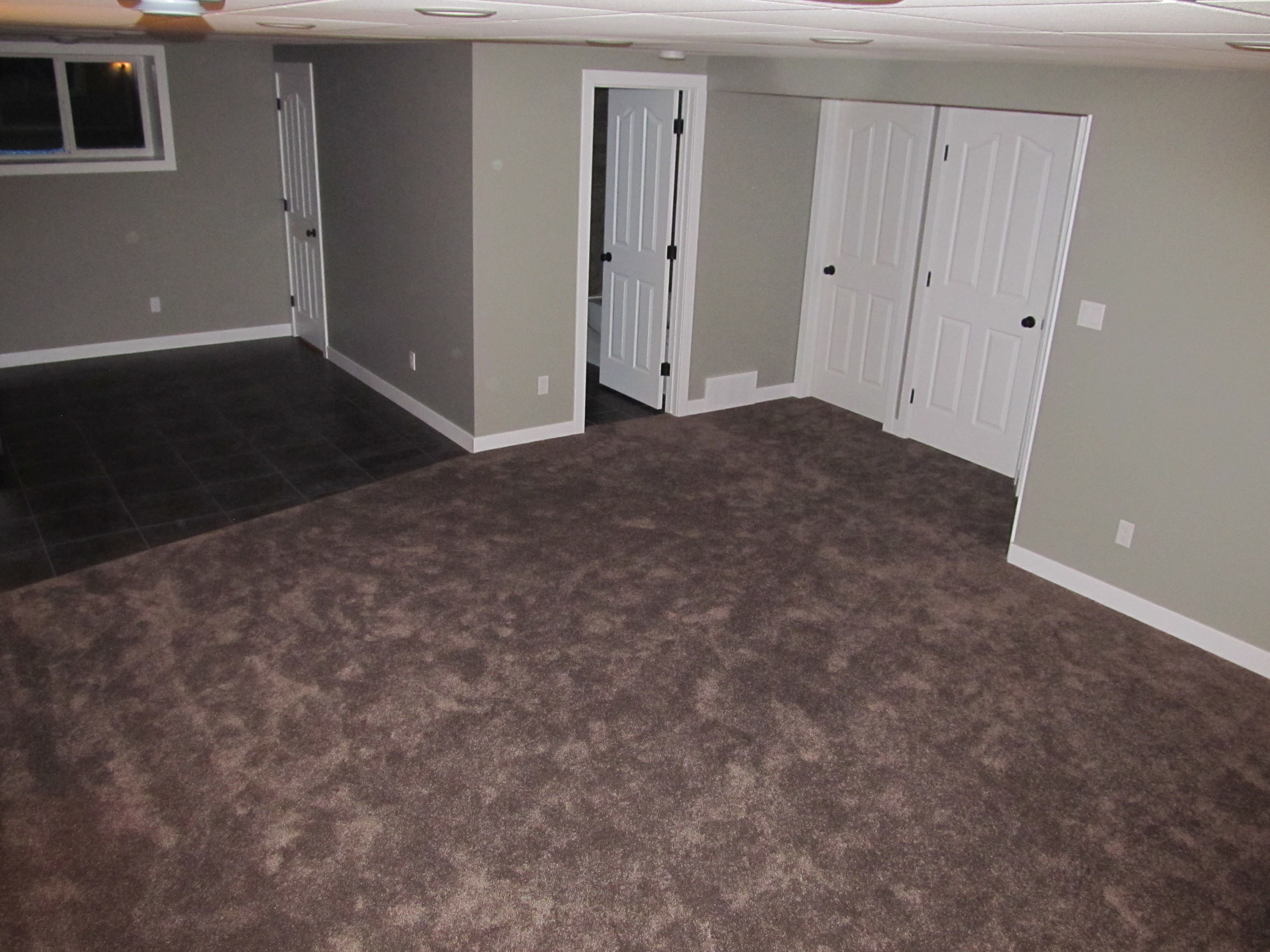 What our clients are saying:
Frequently asked questions
How long have you been in the basement development business?
We have been locally owned and operated in Leduc, AB since 2003 and have been finishing, renovating and personalizing basements that fit your lifestyle and budget within Leduc, Edmonton and surrounding area from then on!
How will you help me envision the final project before we get started?
We use a 3D rendering program so you can virtually walk through your future completed basement. This is all included in the free, no-obligation quote!
What kind of finishes do you provide?
Anything you would like is a possibility depending on vision, budget and use of the space. If you want carpet in the main room and heated tile in the laundry room, it's completely up to you! Add some crown moulding for that extra rich feel to compliment your feature wall colour. Having a hard time deciding? We can also provide designing suggestions!
Are there any ways I can save money yet still have my project done the way I want?
Consider not moving plumbing and electrical sources as these are major components that can add up quickly. By incorporating your existing plumbing and electrical sources into your design, you will end up saving thousands. That is just one of many ideas on how to save you money - we will be happy to customize your project around your budget.
What kind of timeline should I expect?
For a full basement development it depends on a number of different circumstances such as the size of the project, layout and finishes. For a basic development you could expect a timeline of around 4 to 6 weeks.
Do I require a permit?
Yes and let us handle all that paperwork! A permit is required for any major construction project, including new buildings, additions, renovations or changes of use in any existing building. There are many safety aspects of a basement that need to be in place such as proper window egress, insulation, and vapor barriers. But not to worry, leave all of this up to us to ensure everything is proper and safe for you and your family.
For more information on permits, click here.
Will you keep the rest of my house clean during construction?
Cleanliness is the key to a safe and productive project. All tools and materials are transported to site with our enclosed trailers complete with everything we need. The rest of your home will be sealed off in the most practical way possible to keep dust contained to the construction area. Foam plastic matting will be laid down to protect your flooring from any damage. The site will be left clean and tidy after each work day to keep the process enjoyable for you and your family.
How will changes be handled throughout my project?
Any changes after the initial agreement will be documented on a "Change Order" form and signed by MSL Projects & Design Inc. and yourself. We understand that some afterthoughts may come up and we will do our best to accommodate them. You can expect exceptional communication throughout the process between yourself and the MSL team!
Do you do everything in-house?
Yes! You can be confident in our team of journeymen and apprentice carpenters to show up on time with all of the essential tools and equipment we need to complete your project. Everything, from design to permits to paint, is taken care of by the MSL team!
What type of insurance do you carry?
We carry $5,000,000 residential and commercial insurance liability so there is no worry to you while we are working in and around your home. All of our staff and projects are covered under our WCB account, which is in great standing.
Do you offer any warranties?
We offer a one-year warranty on all work once the project has been completed to your satisfaction.
Can you provide references?
Absolutely! Once an agreement has been decided, references can be provided from previous clients and distributors. Our clients love becoming part of the MSL family! You can also visit the testimonials page to see what past clients are saying.
What would the payment schedule be?
After an agreement has been finalized about design, materials and price, a 30% deposit is required for booking and buying materials to get the project started. Another payment of 30% will be required when we reach the halfway mark. The final 40% of the payment is made after you are happy with the final project, and all permits are closed and passed.